​Boys Pond Upgrade
​Boys Pond Upgrade
NRD to support improvements to Geneva landmark
Since the 1900s, residents of Geneva have been enjoying local flora and fauna at a little fishing spot simply dubbed the Boys Pond. Surrounded by benches and bisected by a walking bridge, the 1-acre pond offers several places to quietly cast a line and enjoy the songs of the crickets, birds, and frogs. Sheltered picnic tables and barbeque grills make it a great place to gather and enjoy a meal. A fountain keeps the water moving and regular stocking means there are plenty of fish for anglers to enjoy. A paved path invites visitors to walk the shaded circumference of the pond and enjoy the swaying foliage of the willow trees dancing over the surface of the water.
Video:
Local firefighters and NRD team up on plans to improve Geneva Boys Pond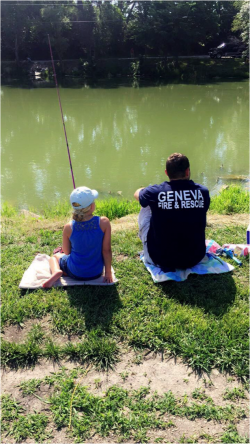 Big things are in the works for this picturesque community gem. A planned upgrade to the site would increase the footprint of the pond by about 25 percent, extending it to an adjacent property to the south. A playground and basketball court may also be added, as well as a dock with improved access. The project is a partnership between the City of Geneva and the Geneva Volunteer Fire and Rescue Department, whose members fundraise and manage upkeep and improvements at the park. The volunteers are seeking to raise about $57,000 for the expansion of the pond.
At the August board meeting for the Upper Big Blue Natural Resources District, Jeff Wusk, an industrial technology teacher at Fillmore Central and volunteer firefighter in Geneva, requested support from the NRD for the pond expansion project. The NRD board voted to allocate $10,000 in the next two years for the project. Additionally, Jack Wergin and Jeff Ball of the NRD Projects Department will provide technical assistance during the planning phase, along with input from the Nebraska Game and Parks Commission.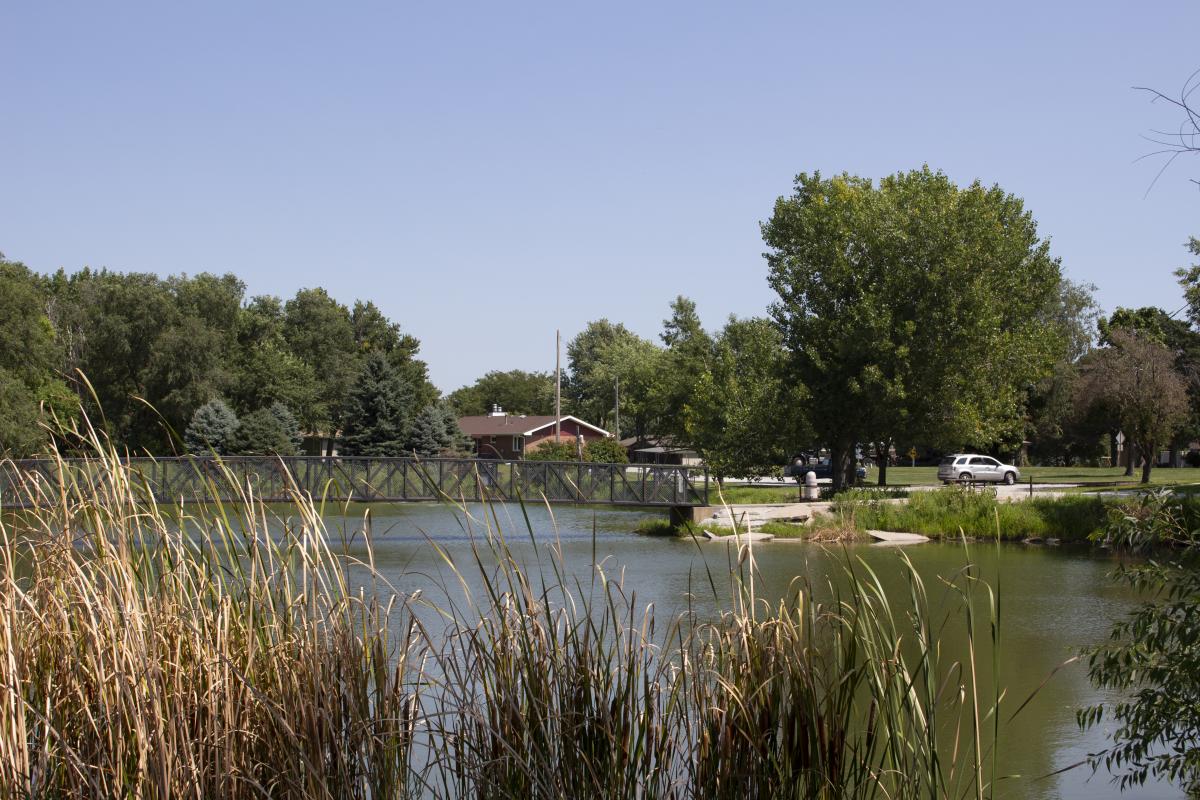 Through the NRD's Parks Program, district cities and villages have access to planning and financial assistance for the development or improvement of natural resources in nature areas, campgrounds, and park facilities that encourage tree planting, creation of wildlife habitat, and open spaces.
"The board was impressed with all of the volunteer help in the Geneva area that will mean they will be able to get this job done at a lower cost," said NRD Board Chairman Roger Houdershelt.
The Geneva Boys Pond has been improved many times in its 120 years, always with the help of community volunteers. A free fishing clinic is held at the pond each June to introduce kids to the sport, hosted by the Geneva Volunteer Fire and Rescue Department. While anyone is allowed to fish at the Boys Pond, those 16 and under or 62 and over are the target audience for the community amenity. And despite its gender specific title, girls are also very welcome.
According to Geneva City Administrator Kyle Svec, Boys Pond has been an integral part of Geneva's town history for decades. "While it is a city park, the volunteer fire department has taken on the general care of the area as a way of giving back to the community," Svec said. "The firemen are continually looking for ways to improve Boys Pond. We are very thankful for their dedication as well as the contributions of the Upper Big Blue NRD as we improve Boys Pond for generations to come."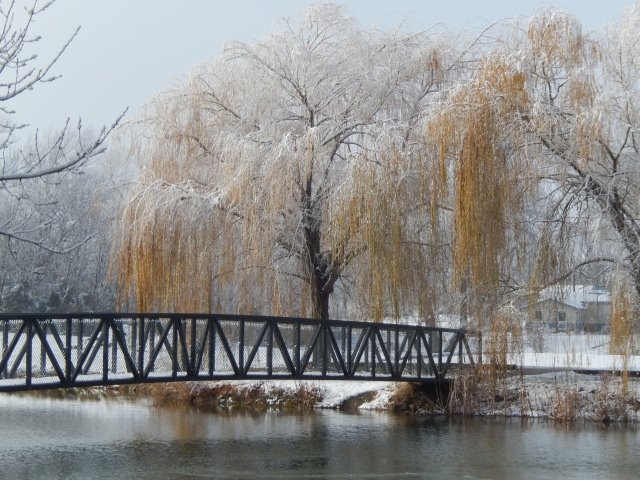 A photo from the Boys Pond Facebook page, taken in December 2016