​NRD Funds to Support Educational Opportunities
​NRD Funds to Support Educational Opportunities
Expanding agricultural and environmental education opportunities for the next generation of district residents is important to the board of the Upper Big Blue Natural Resources District. That's why they annually award grants and scholarships to teachers and students who are advancing this field of study through the Educational Capital Projects Fund and the Burke Scholars program.

ECAP Funds Awarded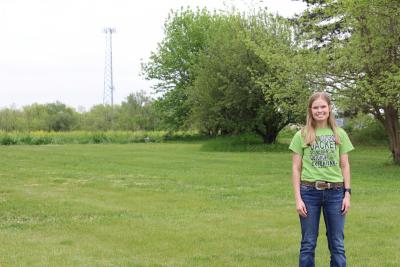 The board has recently approved a $1,000 grant for Osceola High School for the purchase of equipment to be used to expand their FFA chapter's Blue Jackets, Green Thumbs program. This program includes hands-on learning for students via a school farm, community garden, and greenhouse. The food that students grow is distributed locally through a variety of channels. In the future, they hope to provide meat and produce to be served in the school cafeteria. The grant from the NRD will be used to purchase a tiller, which would be used to prep the soil in the garden area, and a supply of potting soil for starting plants in the greenhouse that would be transferred to the garden. (Photo: Emily Theis, Osceola FFA Chapter President, stands at the place where the students will put in a school garden. Mature fruit trees are also on the property.)

An additional educational grant of $1,200 will be provided to Centennial High School in Utica for the purchase of equipment to launch the Citizen Scientist Pilot Program. This program, under the guidance of 10-12th grade science teacher Rebecca Vossler, will engage students in local water quality testing and reporting. The NRD grant will combine with grant funds from other entities to purchase a HACH spectrophotometer and additional materials needed for collecting and testing water samples. Vossler and students from her environmental science class got a head start on the project earlier this spring by testing water samples from private wells around Utica in the NRD lab in York.

"We are excited to start the Citizen Scientist Pilot Project this coming spring when our semester-long Environmental science course begins," said Vossler. "The kids are looking forward to getting out into the surrounding areas in our district to sample local water. This project, in conjunction with the NRD, will provide critical information to homeowners in our district about the quality of their drinking water." Vossler is planning for her students to create informational pamphlets to supply to homeowners who have water samples that test high in nitrates.

Centennial Students Test Water Samples at the NRD Lab in York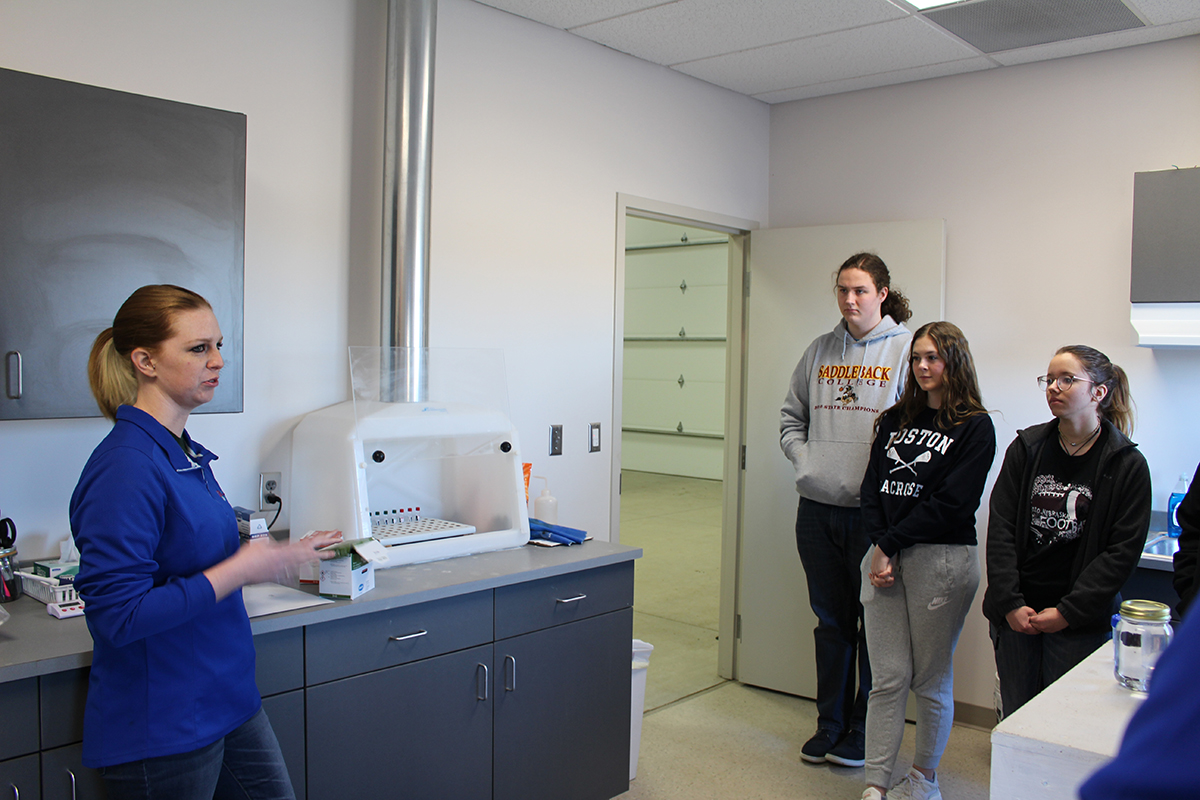 Burke Scholars Named
Each spring the NRD board selects two recipients to receive Raymond A. Burke Scholarships. These awards in the amount of $2,000 are designated for district residents who are full-time students pursuing a two-year or four-year degree at a Nebraska college or university. Recipients must be enrolled in a natural resources program or related field and intend to enter the workforce upon graduation in a hands-on position such as farmer, conservationist, land manager, ag educator, or engineering technician.

The board has named Benjamin Janssen of Marquette and Kaitlyn Fehlhafer of Utica as the 2020 recipients of Burke scholarships.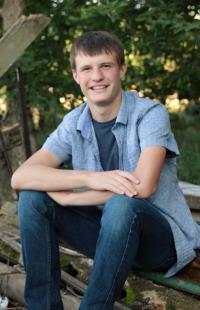 Ben is the son of Steve and Donna Janssen. A 2019 graduate of Nebraska Christian High School, Ben participated in many leadership and extracurricular activities, as well as maintained an excellent GPA. He has just completed his freshman year at UNL where he is currently pursuing a degree in horticulture with a specialty crop option. He is also interested in plant biology, ecology, and management. He is passionate about the conservation of Nebraska's native plants and natural landscapes. His career goals include working in plant science, prairie restoration, and natural resource management in Nebraska.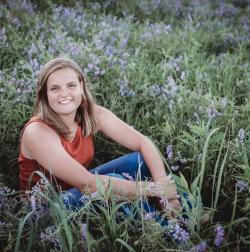 Kaitlyn is the daughter of Steve and Kara Fehlhafer of Utica. She graduated from Centennial High School this spring and will continue her education at UNL in the fall, where she plans to major in wildlife and fisheries management. Her goal is to work with famers and others in Nebraska to raise awareness about the importance of wetlands. Eventually, she would like to have her own business as a land consultant, helping Nebraskans manage hunting grounds and wetlands. Kaitlyn has been involved in FFA and National Honor Society, as well as many other extracurricular activities.
The family of Raymond A. Burke established this scholarship in his memory for the benefit of young men and women interested in pursuing careers in natural resources related fields. Mr. Burke was a land improvement contractor and farmer with very strong interests in the management of conservation and educating young people. He served for 40 years on the elected boards of the Polk County Soil & Water Conservation District and the Upper Big Blue Natural Resources District. From time to time, donations memorializing other individuals have been added to the Raymond A. Burke Scholarship Fund.