​Scholarship Recipients Announced
​Scholarship Recipients Announced
The board of directors of the Upper Big Blue Natural Resources District has named Keeley Conrad and Matt Mittman, both of York, recipients of Burke scholarships. Remi Christensen of Seward was named as the alternate for the award.
These awards in the amount of $2,000 are designated for district residents who are full-time students pursuing a two-year or four-year degree at a Nebraska college or university. Recipients must be enrolled in a natural resources program or related field and intend to enter the workforce upon graduation in a hands-on position such as farmer, conservationist, land manager, ag educator, or engineering technician.
"I thought making the scholarship selection was going to be an easy decision," said NRD director Paul Bethune, who was on the committee responsible for reviewing applications and making a recommendation to the board of directors. This was the first time Bethune had served on this committee and he was surprised at the high caliber of students to apply. "With so many great applicants, it was tough to choose," he said.
The family of Raymond A. Burke established this scholarship in his memory for the benefit of people interested in pursuing careers in natural resources related fields. Mr. Burke was a land improvement contractor and farmer with very strong interests in the management of conservation and educating young people. He served for 40 years on the elected boards of the Polk County Soil and Water Conservation District and the Upper Big Blue Natural Resources District. From time to time, donations memorializing other individuals have been added to the Raymond A. Burke Scholarship Fund.
Previous recipients of Burke Scholarships have attended technical schools, private colleges, and flagship state universities across Nebraska. Many have gone on to have rewarding careers in natural resources, including conservation and research activities.
Applications for 2023 Burke Scholarships are now available at
www.upperbigblue.org/education
. The deadline for applications is March 24, 2023.
About the 2022 Burke Scholars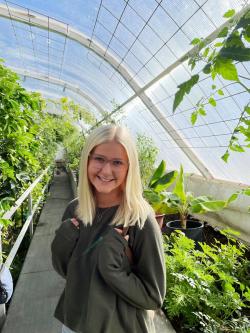 Keeley Conrad
is the child of Josh and Jenny Conrad and a 2021 graduate of York High School. She is currently a student at the University of Nebraska—Lincoln where she is studying horticulture and entrepreneurship. In addition to being a Dean's List student, she also owns and operates a small business named Seeds & Strings, which sells handmade plant items and succulent arrangements. Her future plans involve owning a greenhouse business. She has extensive experience with FFA. The greenhouse management experience and plant science knowledge gained through working with FFA annual plant sales have informed her future career plans. While in high school, she was also involved in National Honor Society, Fellowship of Christian Athletes, volleyball, and track.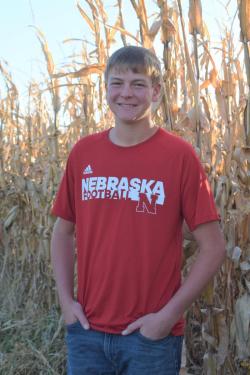 Matt Mittman
is the child of John and Lori Mittman and a 2020 graduate of York High School. He is currently a student at the University of Nebraska—Lincoln, where he is studying agronomy and maintaining a 4.0 GPA. In high school he was a member of National Honor Society, FFA, speech, mock trial, and was involved in athletics. After graduation, he plans to return to York to join the family business, Mittman Agronomics, where he will serve as a crop consultant.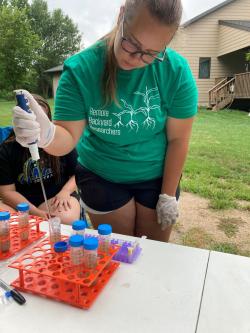 Alternate
Remi Christensen
is the child of Pete and Shawna Christensen. She will graduate from Seward High School in May, then will pursue a degree in agronomy at the University of Nebraska—Lincoln this fall. Her future plans at this time include a career as a research agronomist or plant geneticist in Nebraska. Christensen has been a member of FFA for four years, participating in horticulture classes and training opportunities. Her current interest is hydroponic growing. In addition to FFA, she has also been a part of National Honor Society, music programs, and athletics.