Board of Directors Transitions
Local public service roles are generally not glamorous. They come with their share of headaches, including late nights, grumpy constituents, and lots of reading and meetings to understand the issues. The reward for all the hours and labor is hard to quantify. For members of the board of directors of a natural resources district, the return on their investment isn't measured in inches, pounds, or dollars; how do you place a value on the laughter of children at a new recreation area playground, the calls of birds at a restored wetland, or the sight of vibrant, green cover crops growing in the spring?
Four such public servants were recently recognized for all they have accomplished in their time in office on the board of directors of the Upper Big Blue NRD. Larry Moore, Linda Luebbe, Ronda Rich, and David Robotham concluded their service on the board in December and were celebrated with a reception.
"The important work of stewarding our soil and water resources only happens with the effective leadership and collaboration of our board of directors," said David Eigenberg, general manager of the NRD. "We are grateful for each of these individuals who have provided many years of guidance on the board to serve the people of our district."
In January, Matthew Perry (York), Anthony Bohaty (York), Teresa Otte (David City), and Kevin Peterson (Osceola) begin their first terms as members of the NRD board of directors.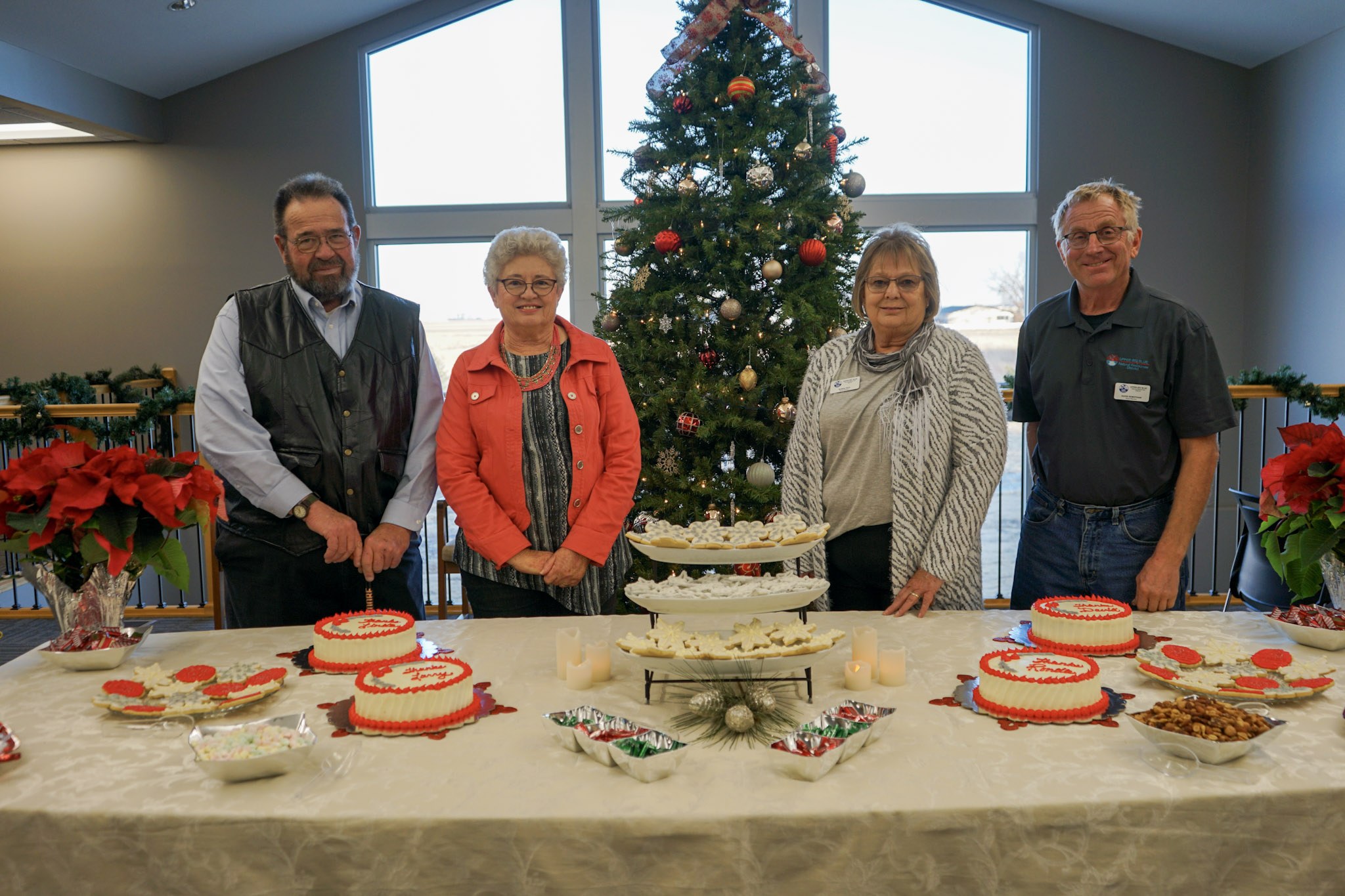 L-R: Larry Moore, Linda Luebbe, Ronda Rich, and David Robotham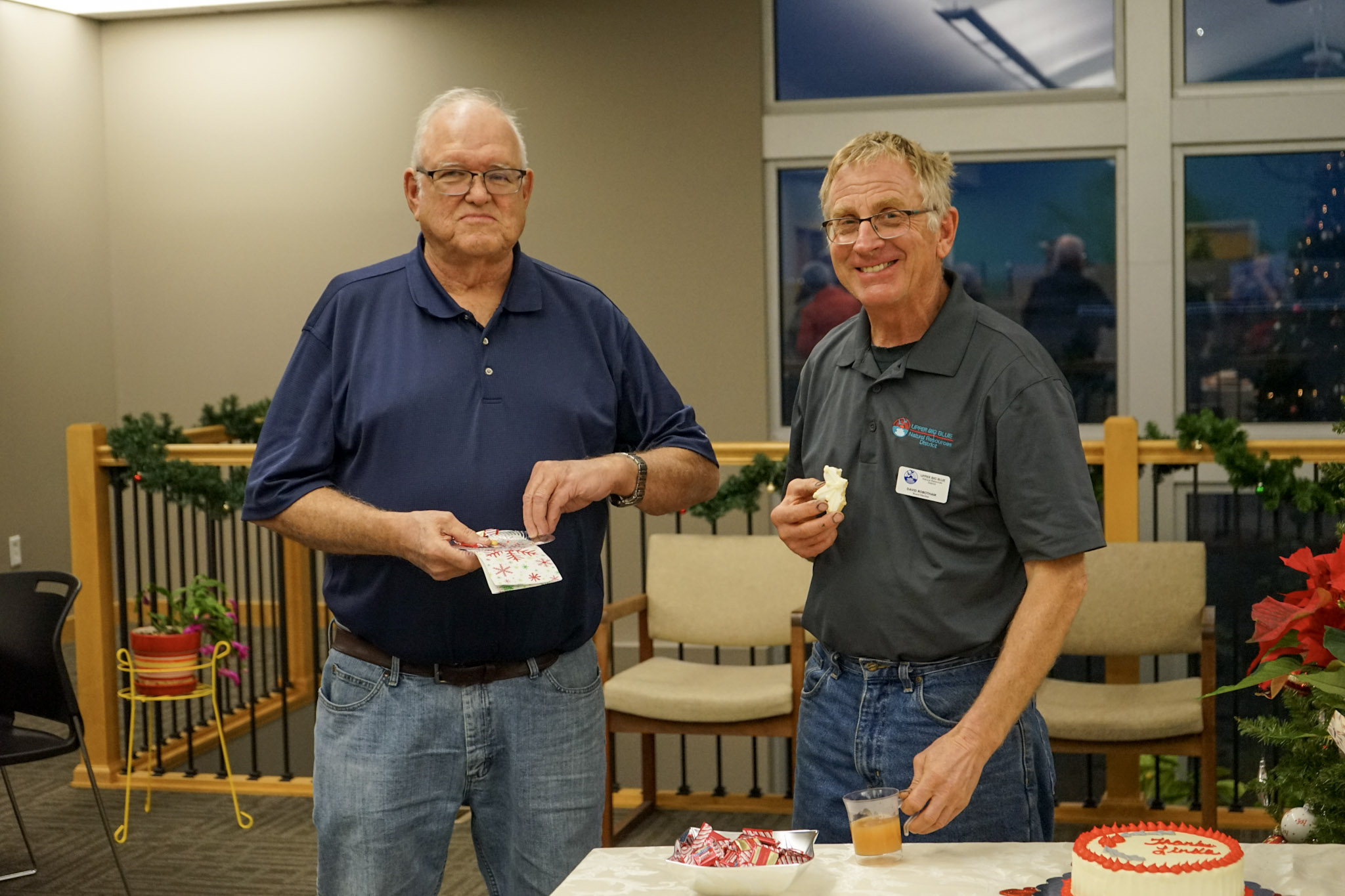 John Miller and David Robotham enjoy refreshments at the reception.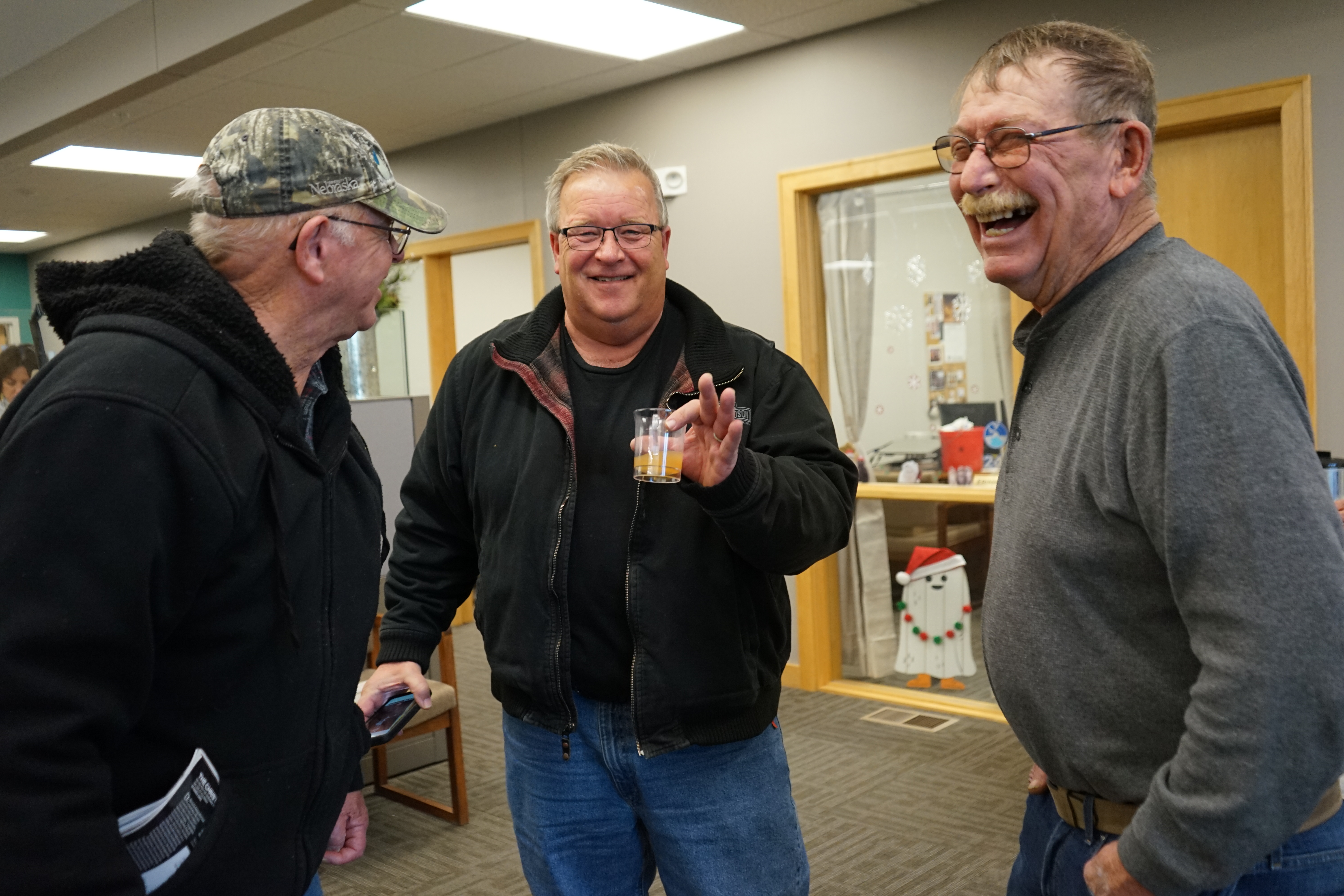 Reception guests Ken Feather, Dean Edson, and Doug Dickinson enjoy a laugh together.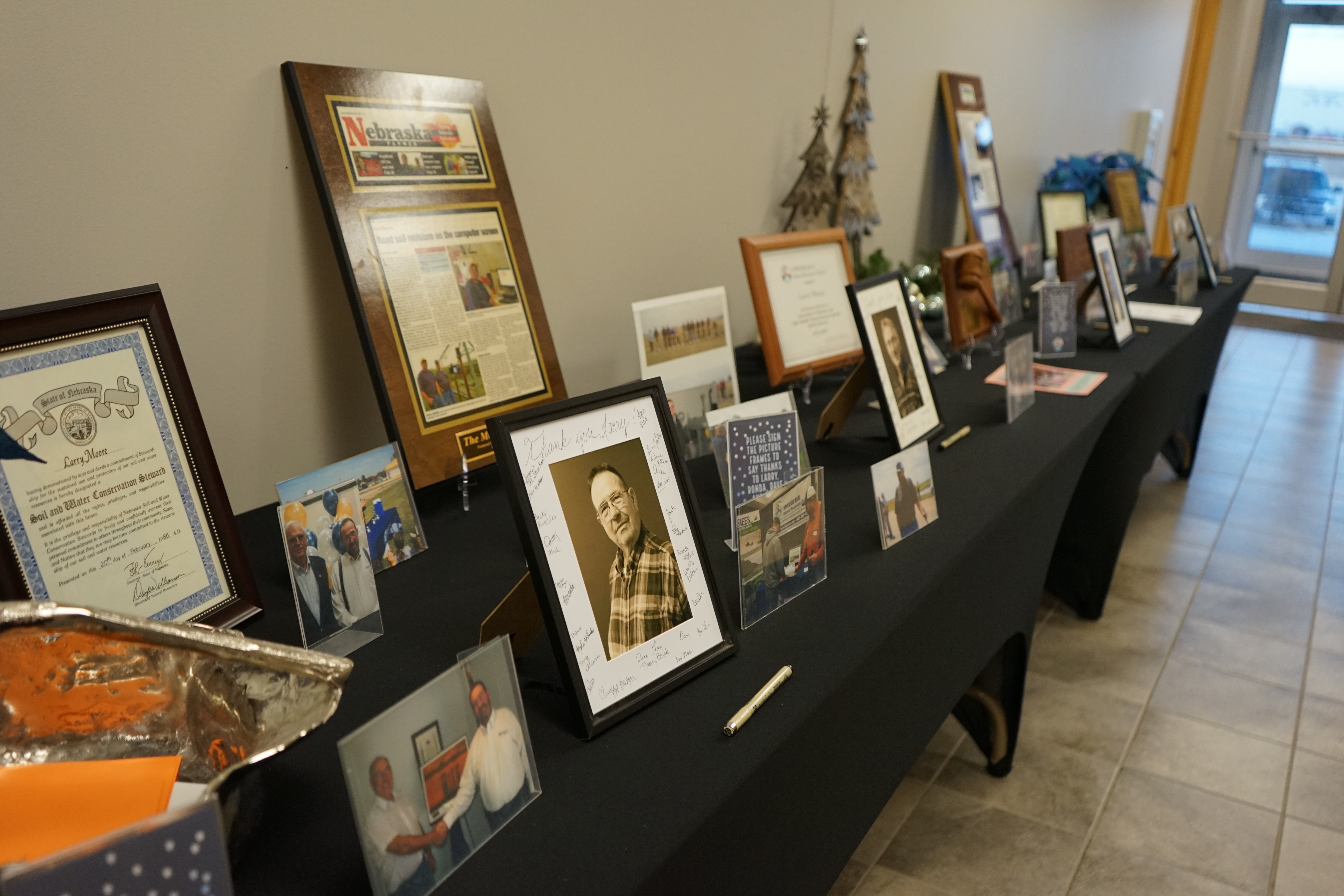 A table at the reception was filled with memorabilia and photos from Moore, Robotham, Rich, and Luebbe's years in office.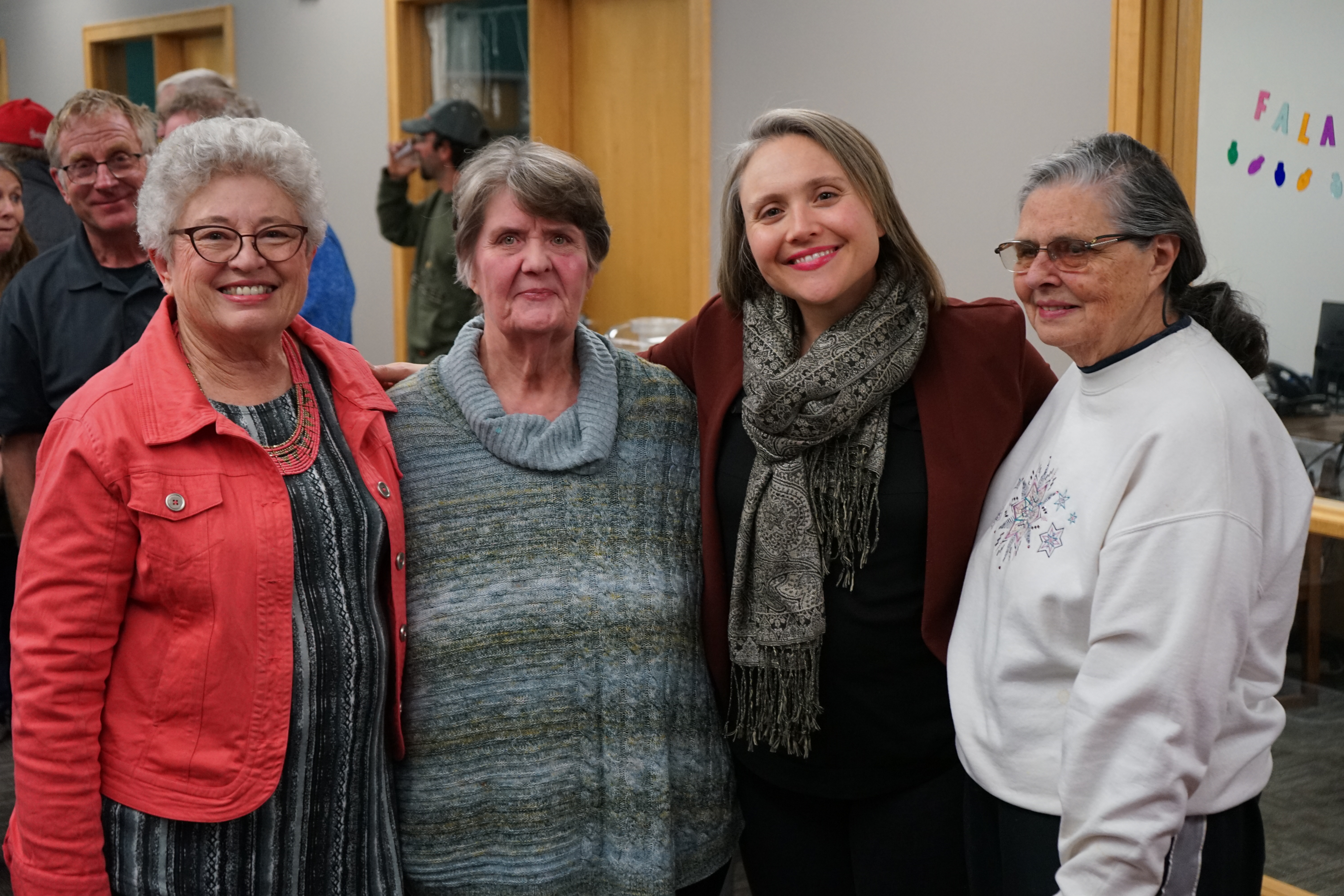 L-R: Linda Luebbe, Nancy Beach, Chrystal Houston, and Gloria Turnbull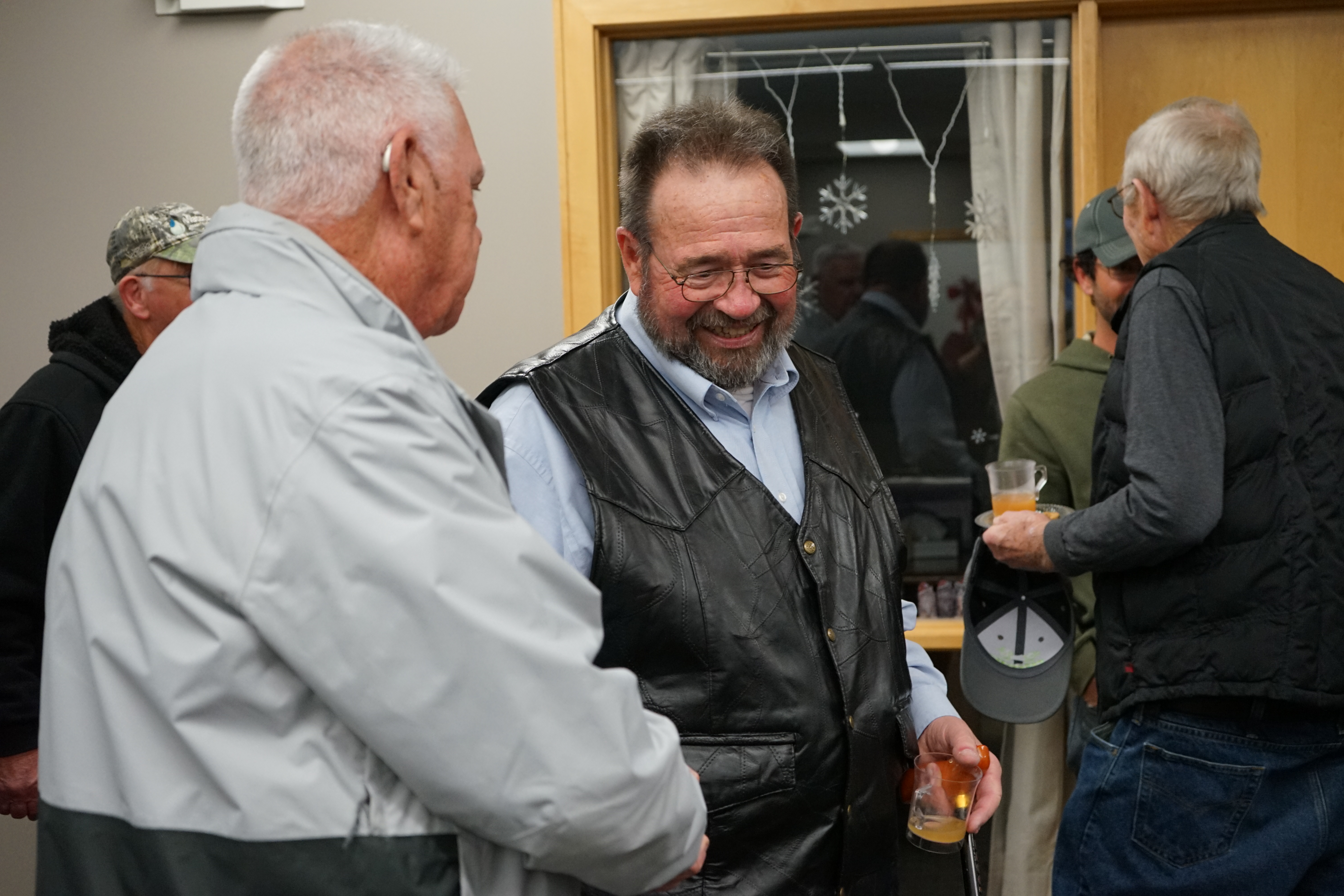 Larry Moore receives a handshake from a friend at the reception.