Bruce L. Anderson (Recharge Lake)
Bruce L. Anderson (Recharge Lake)
Located less than a mile from highway 34 just outside of York, this easy to access recreation area offers the largest lake and one amenity not offered at any of the other NRD managed areas—an archery range. The 14-acre outdoor range features 25 covered bale targets, elevated platforms, and a variety of shooting situations. The lake was originally constructed for a five-year aquifer recharge study but is now used primarily for recreation. While many still know it simply as Recharge Lake, it was renamed in memory of Bruce Anderson, conservation advocate and longtime member of the Upper Big Blue NRD board of directors. Anderson Recreation Area has everything you need for family fun, including tent and RV camping, grills, picnic tables, and restrooms. Two dock areas offer ideal spots for fishing and wildlife viewing. Hiking trails surround much of the lake. A playground and amphitheater make it an ideal gathering spot for groups
The Bruce L. Anderson Recreation Area features a 44-surface-acre lake which stores 310 acre feet of water on a tributary of Beaver Creek.
Camping

Tent and RV camping are allowed at Anderson Recreation Area and Pioneer Trails recreation area. The cost is $5 for tent camping/night and $15 for RV camping/night. Payment is made on-site at the parks and camping spots are first come first served. No advance reservations are available.

The final day of the camping season will be Sunday, October 25, 2020, at 4 p.m. Day use of the recreation area will continue year-round.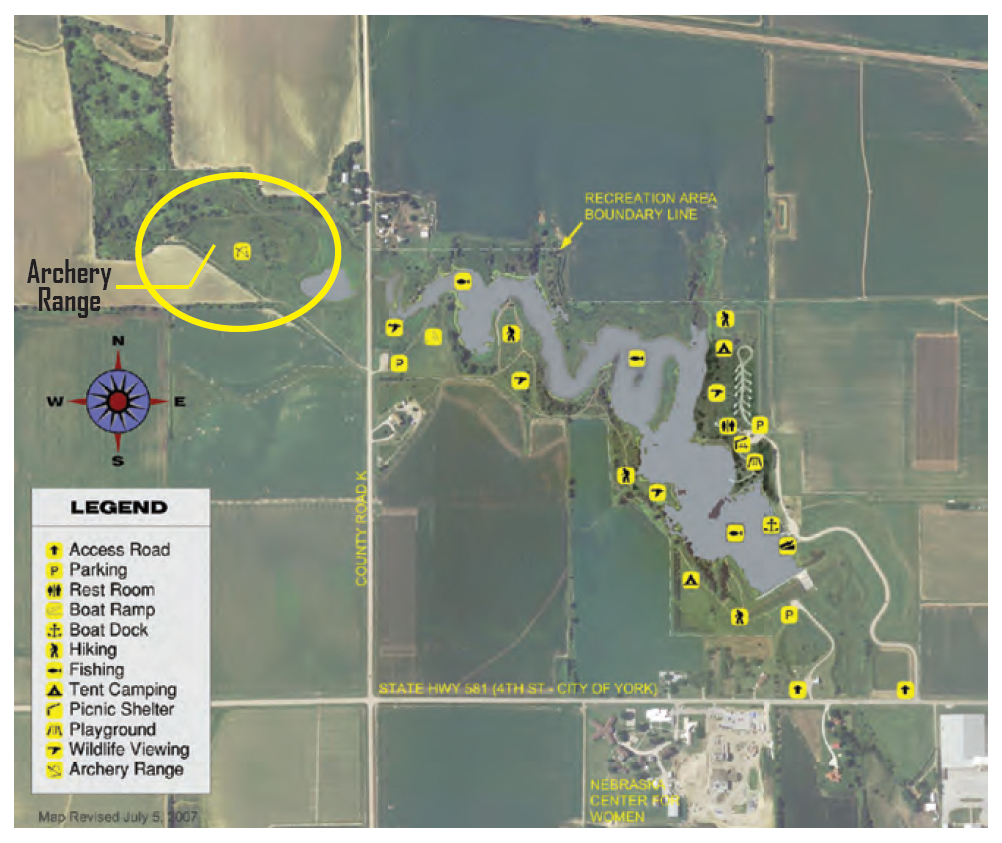 Amenities
Amphitheater
Archery Range
Biking Trails
Boat Ramp
Boating
Cross-Country Skiing
Drinking Water
Dump Station
Electrical Hookups
Equestrian Trails
Fishing
Handicap Facilities
Parking
Picnic Shelter
Playground Equipment
Restrooms
RV Camping
Swimming
Tent Camping
Walking Trails
Wildlife Viewing