December 3: Carbonomics and Climate Science at the Project GROW Winter Workshop
December 3: Carbonomics and Climate Science at the Project GROW Winter Workshop
Thursday, November 7, 2019
Second annual soil health event offers free info to growers
There's a lot going on in the ground beneath our feet. The interactions between soil, plants, fungi, and creatures such as earthworms and microorganisms are as dynamic and complex as systems of trade within a nation's economy, says Keith Berns, no-till farmer and co-owner of Green Cover Seed in Bladen, Nebraska. Berns will be presenting on "
carbonomics
" and the economy of the soil at the annual Project GROW Winter Workshop, hosted by the Upper Big Blue Natural Resources District on December 3. All are invited to attend this free, day-long event, which will focus on many aspects of soil health.
Other speakers at the workshop will include Crystal Powers, research and extension communication specialist with the Nebraska Water Center; Al Dutcher, extension agricultural climatologist; and Patricio Grassini, associate professor of agronomy at University of Nebraska Lincoln.
While the workshop is open to anyone, it is of special interest to growers in the district, as it fulfills a training certification requirement that must be renewed every four years.
The event will be held at the Holthus Convention Center (3130 Holen Ave, York), from 9 a.m. to 3 p.m. and includes lunch. Dan Leininger, water conservationist with the Upper Big Blue NRD and one of the event's coordinators, estimates about 100 people will attend this year's workshop. Register
online
or by calling (402)362-6601 by November 26.

Carbonomics: The wonderful economy of the soil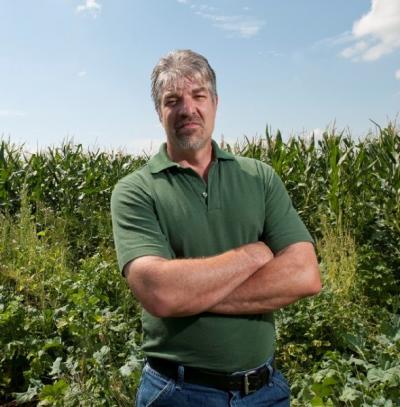 "One of the leading indicators of a strong economy is a low unemployment rate. That means everybody is contributing, everybody's working, everybody has a role. That's the same thing in a soil economy," says Keith Berns as he explains Carbonomics, where carbon is the currency being created and shared.
"[The soil economy] is strongest when plants, the soil, and the biology are all producing and consuming. Too often we miss parts of that in our farming systems…When we externally provide the plant with everything that it needs, we weaken the economy."
Berns suggests that while some inputs (fertilizer, herbicide, pesticide) may be necessary for successful commercial farming, over reliance on these additions lead to less healthy—and less productive—soil. Berns knows what he's talking about. He and his brother, Brian, have been farming in Nebraska all their lives. They started implementing no-till practices to improve their soil health in the 1980s and by 1999 they were a 100 percent continuous no-till operation. They currently farm 2,000 acres with soil conservation practices including no-till, cover crops, crop rotation, and livestock integration. Berns also holds a master's degree in agriculture education from UNL and is a dedicated conservation educator. He has presented his Carbonomics talk many times across the Midwest, from a USDA event in South Dakota, to the annual conference of Practical Farmers of Iowa.
The Upper Big Blue NRD is excited to host this dynamic presenter, says Leininger. "He has some great information to share. I think people will really enjoy his presentation and will learn a lot."
Climate, Crops, and Challenges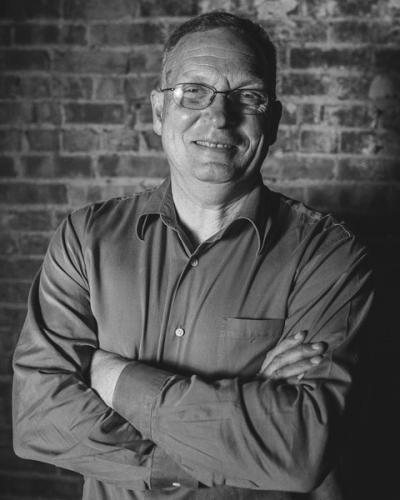 Al Dutcher is a name some in the district will recognize, as he spoke at the 2018 Project GROW Winter Workshop as well. Dutcher is a climate specialist and will discuss 2019 weather patterns that impacted the agriculture economy of the state, as well as his predictions for the 2020 growing season.
Crystal Powers and Patricio Grassini are new to the Project GROW Winter Workshop speaker line-up. Powers' presentation will explore how high production agriculture can be compatible with conservation goals. Grassini, a crop systems researcher, will present on nitrogen efficiency, irrigation benchmarking, and best management practices.
Leininger will present on the progress that's been made at Project GROW in York. His presentation will focus on the methods implemented in the demonstration corn and soybean fields as well as the results for the 2019 growing season, including profits and residual nitrogen measurements.
The workshop will be an opportunity for district growers to network and ask questions as well as learn practical information that will be useful in the upcoming growing season. "We encourage anybody to come who is interested in soil health," says Leininger. "We'll have some really good information and speakers."

About Project GROW
In 2008, the City of York purchased 400 acres of farm ground east of the city. The property was developed into what is now the City of York Wellfield. In the summer of 2017, the Upper Big Blue Natural Resources District approached the City of York with an idea for improving soil health which would in turn protect the city's drinking water: Project GROW (Growing Rotational crops On Wellfield).
Project GROW focuses on 160 acres of the total 400-acre wellfield and includes demonstration fields, community garden plots, a berry orchard, and an extensive pollinator habitat. Using no-till, diverse cover crops, and proven crop rotations, the project seeks to improve soil health, decrease soil erosion, and improve water holding capacity, all while maintaining profitability. One of the main goals the project is to improve the quality of the drinking water produced from the wellfield, as a healthy soil acts as a filtering system to the aquifer and decreases nitrogen leaching and contamination. For more information, visit
www.upperbigblue/projectgrow
.