The Weather Watcher
The Weather Watcher
Thursday, October 17, 2019
NRD Employee Earns National Recognition
"Do you see those little, bumpy thunderheads?" Tom Johnson asks, pointing to a distant cloudbank to the southeast just before sunrise. "I noticed some lightning there earlier. I've been keeping an eye on it." This is typical for Johnson, who is always quick to note a shift in the wind or a drop in the temperature. Attention to detail and concern for the environment are defining characteristics for Johnson. A few minutes later at 7 a.m., he files the report he makes every day—the high and low temperature as well as precipitation totals for the past 24-hours in Osceola, Nebraska, called in to the National Weather Service (NWS) Cooperative Observer Program. This program collects data from more than 12,000 volunteers across the country to provide an accurate picture of climate trends in the U.S. over time.

Johnson has been faithfully reporting this data for his family's home in Osceola since 1971—with only a brief break for college and a job out of town, during which his parents and neighbors covered his beat. "I still kept my fingers in it as much as I could whenever I came home, though," he said.

His decades of dedicated attention to meteorological minutiae earned Johnson the John Campanius Holm Award from the NWS in 2004—a recognition given to 25 Cooperative Observer Program volunteers across the nation each year. Soon he will be presented with an even bigger honor from the NWS, the Thomas Jefferson Award.

An award ceremony will be held February 5, 2020, at 7 p.m. at the NRD office (319 E 25th St, York). All are welcome to attend.

Created in 1959 to recognize volunteers for outstanding achievements in the field of meteorological observations, the Thomas Jefferson Award is the highest and most prestigious award bestowed upon cooperative weather observers. The award is given to no more than five individuals across the nation per year. This award was named in honor of President Thomas Jefferson, who kept an almost unbroken series of weather records from 1776 to 1816. Jefferson also recruited others in this endeavor, eventually turning his hobby into a volunteer network 2,000 people strong. The effort was later taken over by the Smithsonian Institute before the development of the National Weather Service.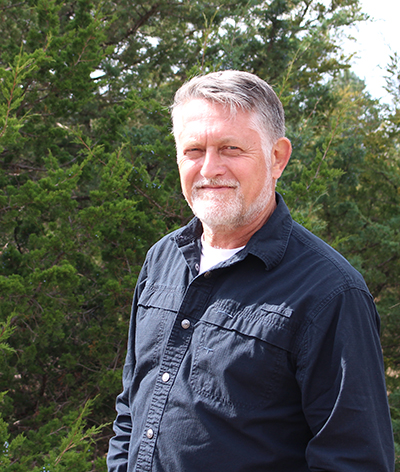 "The main criteria for the award is that you have to be consistent, reliable, and accurate," says Johnson humbly. "I guess they consider me to be one of their best ones."

Like his weather reporting, that observation is spot-on. "Tom's attention to detail is shown with his accurate data submitted in a timely manner each and every day," says Michael Reed, observation program leader for the National Weather Service office in Hastings, Nebraska. "The data Tom collects is forwarded to the National Center for Environmental Information where it is archived and used in a variety of products that serve government agencies, private industry, climate records, education and many other groups…Our office is proud to have him as an observer, and he is deserving of such a prestigious award."

Growing up on a farm, Johnson said he always had an eye on the weather. "I spent a lot of my time on a tractor, watching the sky. Farmers talk a lot about the weather," he said. He was ever curious about meteorological phenomena, especially things like dry lines, where a hot dry air mass moved in from the west and meets with warm, moist air to create a thunderstorm in the east--like the one he pointed out this morning.

"I always wanted to know why certain things happened...I was interested in thunderstorms and watching storms come up. I've even done a little storm chasing," he says with a twinkle in his eye as he talks about pursuing the 2011 tornado near Osceola with his cousin. He brushes off the danger of such a hobby. "It's exciting work," he said, and the cell phone camera footage that they captured later aired on The Weather Channel, so it was worth the risk.

Johnson wanted to study meteorology in college, however, in the 70s there wasn't a school in Nebraska offering that degree and out-of-state tuition was beyond his means. He contented himself with taking a few classes in the subject while earning a Bachelor of Science in geography. He went on to have a career in social services and insurance underwriting and investigation, while continuing to enjoy his weather watching avocation.

Now retired, Johnson works part-time for the Upper Big Blue NRD in the maintenance department. For the past eight years he has served a vital role in keeping the Bruce Anderson Recreation Area in York clean and welcoming for visitors.

"We are pleased to have Tom on our staff," said NRD General Manager David Eigenberg. "There are few people in the community who care more about the land, trees, and natural resources of Nebraska. It is exciting that he is being recognized at the national level for the same dedication and attentiveness we've seen him display for years as an employee."