This event is for representatives from municipalities and NRDs to learn more about NDEE Source Water Protection funding. It will include expert speakers at the NRD building on water quality and human health, as well as soil health. Lunch will be provided by UNMC. The afternoon will include a short field trip to the Project GROW demonstration field site in York.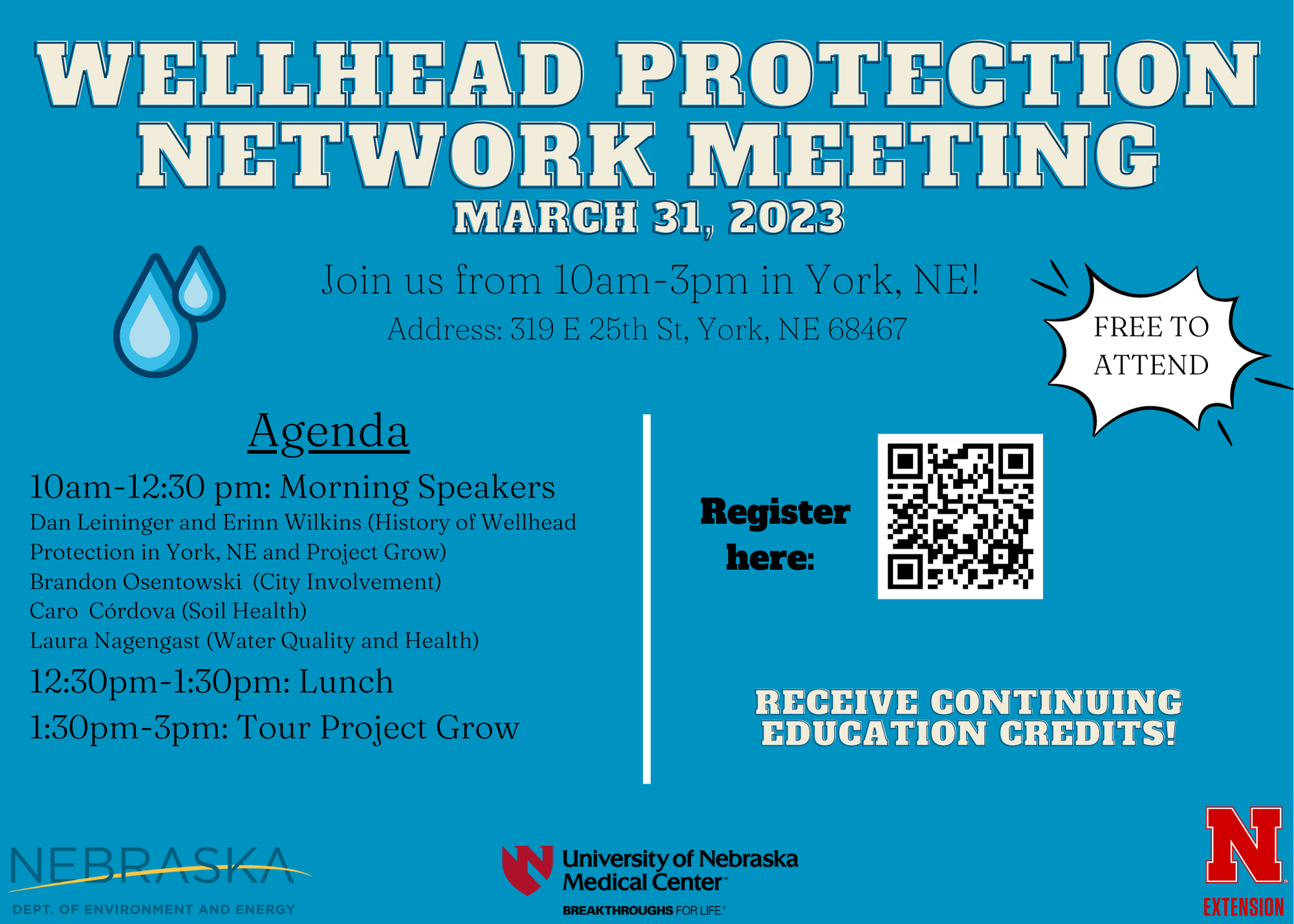 Funding and Partnerships Explored at Upcoming Wellhead Protection Network Event
Water operators, city government elected officials or employees, representatives from Nebraska's Natural Resources Districts, and other interested community members: you're invited!
Join us for a field day on Friday, March 31, from 10 a.m. to 3 p.m. at the office of the Upper Big Blue Natural Resources District in York to learn more about funding opportunities available through NDEE Source Water Protection Grants. We will discuss Project GROW, a successful and creative partnership between the City of York and the Upper Big Blue NRD, which highlights how this funding can be used to safeguard a community's water supply as well as provide many other benefits.
The event will consist of presentations in the morning, including topics ranging from soil health to water quality and health. After speakers, there will be a free lunch followed by a tour of the Project GROW demonstration site in York.
Continuing Education credits will be available for water operators and all Natural Resource District staff. This event is free to attend. Register for this event