Average Irrigation Use for 2020 Announced
Average Irrigation Use for 2020 Announced
Irrigation water use was down in the 2020 growing season in the district, according to Marie Krausnick, NRD water department manager. Despite some parts of the district experiencing lower than average in-season rainfall, the average irrigation use was 5.7" per acre. Based on historic water use data, the average water use is closer to 6.6" per acre in the district.
"Advancements in irrigation technology and soil moisture monitoring have led to increases in irrigation efficiency," said Krausnick. "Those efficiencies are important safeguards to the district's water supply. Our producers are to be commended on their commitment to conserve our water resources."
Groundwater levels for the district are reported each spring. In 2020, the average groundwater level change in the district was an increase of 3.67 feet. The 2021 groundwater level report will be available in May.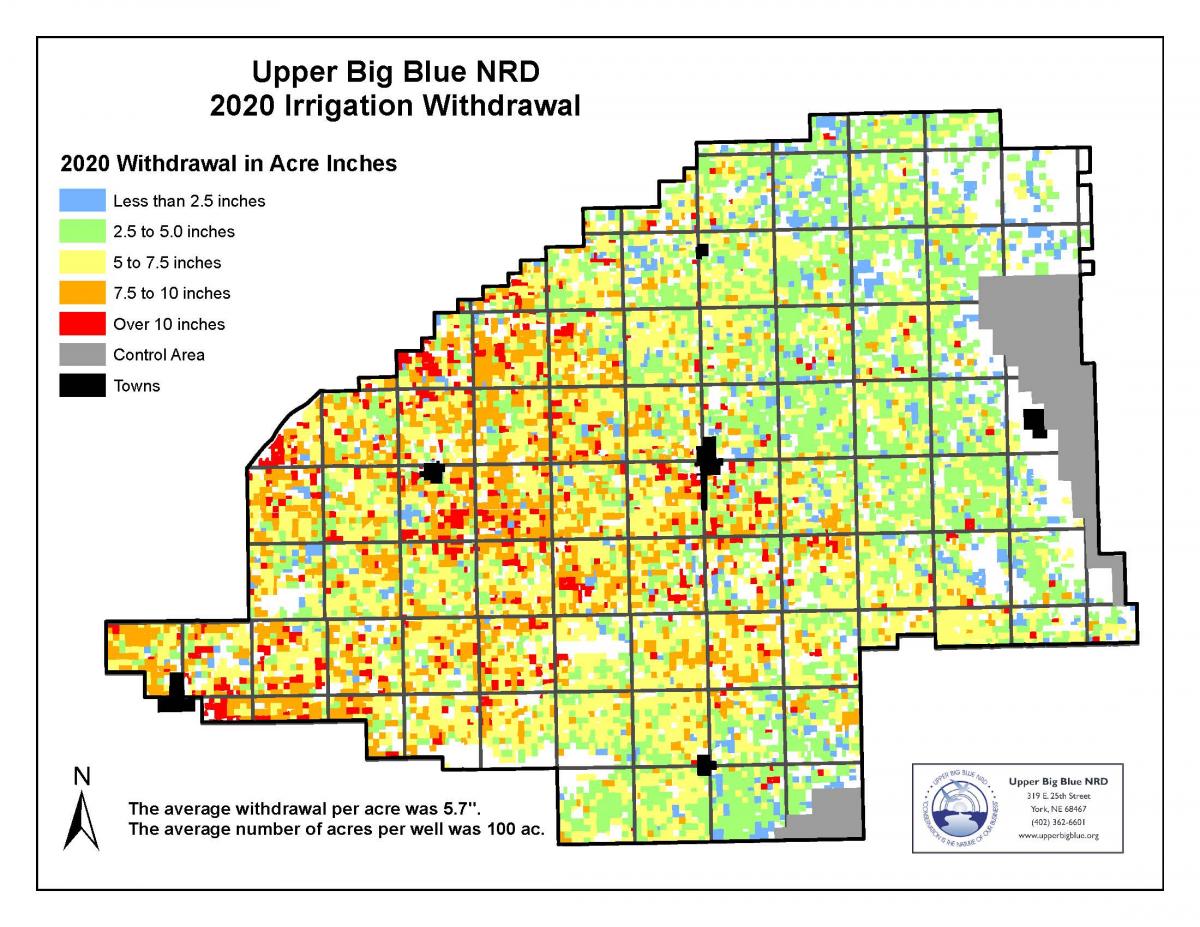 See historic data on district groundwater levels